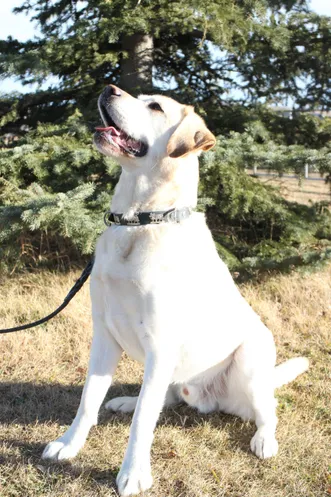 When you are looking for a veterinary care clinic you should be able to count on superior care and excellent service.We at Foothills Animal Hospital in Okotoks Alberta have assembled an expert team of veterinary professionals to bring you the best possible healthcare for your pet. We have a state of the art veterinary facility which is clean, comfortable, and efficient. Call 403-938-3791 to schedule an appointment and we will find a time that is convenient for you.
At least once a year, you should take your pet in for a check-up. We will check the health of your pet from head to tail, look at any lumps and bumps that have come up over the past year, discuss nutrition, and discuss any health concerns your pet may have including dental disease and obesity.
You experience starts with our lovely front desk team. They will check you in for your appointment and ensure that we have up to date contact information for you. Next, you will be introduced to our Tech Assistants and our Veterinarians. Your pet's examination will be completed by one of our highly qualified veterinarians while a Tech Assistant types notes into your file, prepares any necessary medications/vaccines and helps to hold your pet for their exams. You may or may not have the experience to meet with one of our registered Animal Health Technologists during your visit. These team members are highly trained and spend their days acting as a 'nurse' to our doctors. You may meet them if you are receiving an estimate, having lab work run on your pet, or being discharged following hospitalization. Once the examination is finished, you've received any medications needed and all diagnostics have been performed, the front desk team will help to complete your invoice and get you on your way.
Bring in any medical history you have of your pet when you come to our vet clinic. It's best to keep a journal of your pet's health throughout his or her life, including behavioral shifts. If you have something like this, share it with our team. If not, let us know everything that you think will be important. We can still work with whatever information you have.

We book our appointments at different time increments depending on your pets needs that day. You can expect approximately 15-20 minutes for an annual wellness exam and vaccines.